ORGANISATION CHART NOMINATIVE QUALITY MANAGEMENT SYSTEM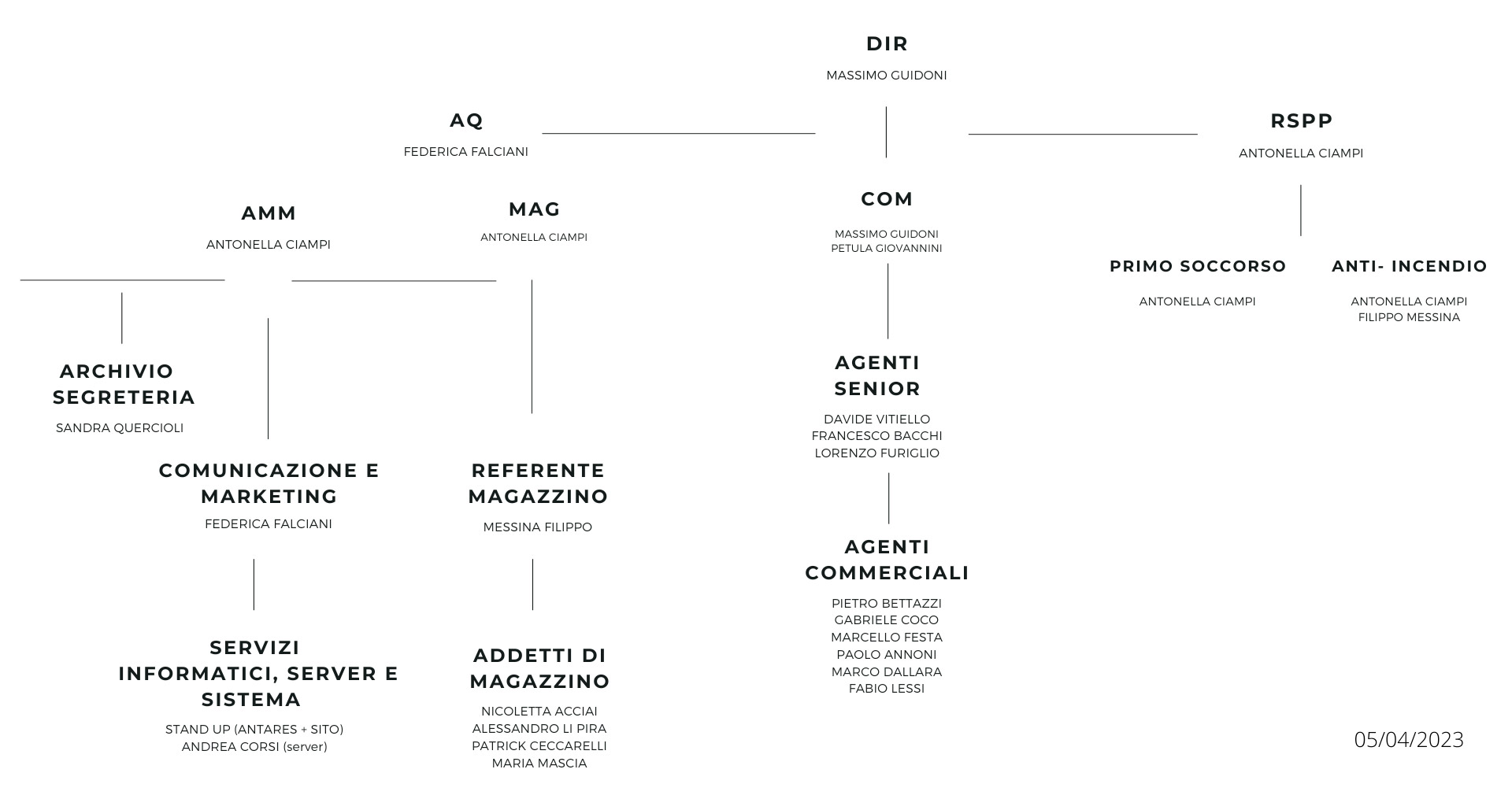 ISO 9001
ISO 9001 is aimed at any type of public or private organization, of any sector and size, manufacturing or services.
It is the internationally recognized standard of quality management for any organization that intends to respond simultaneously:
the need to increase the effectiveness and efficiency of internal processes -as an organization tool to achieve its objectives
the growing competitiveness in the markets through the improvement of customer satisfaction and loyalty.
The primary purpose of ISO 9001 is the pursuit of customer satisfaction with the products and services provided, as well as the continuous improvement of business performance, allowing the certified company to ensure its customers the maintenance and improvement over time of the quality of its goods and services.
From this point of view, the ISO 9001 model is a strategic tool because it is aimed at:
context assessment and stakeholders
analysis of risks and opportunities as a basis for defining appropriate actions
cost control
productivity increase
waste reduction
From a substantial point of view, this means reducing the risk of not respecting the promises made to customers and being able to monitor processes by measuring performance and identifying appropriate indicators.
It is also often requested by public tenders.
Finally, ISO 9001 provides a basic organizational model that can be completed with specific requirements specific to certain areas and described in industry standards.